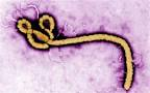 Updated October 23rd, 2014
In light of the recent Ebola situation in Dallas, Tarrant County Public Health wants to assure you that our community in Tarrant County is safe (see enclosed public message)
Read More

Updated October 20th, 2014
City of River Oaks has applied to the TCEQ under TPDES General Permit TXR040000 for renewal of Authorization # TXR040146 to discharge from the City's Storm Water Sewer System. A copy of the Notice of...
Read More

Updated October 20th, 2014
In order to maintain good water quality, the Water Department will be performing a process called nitrification, commonly known as a free chlorine burn beginning on Monday, October 20, 2014 that will...
Read More

Updated October 16th, 2014
The River Oaks Public Works Department is accepting applications for a Class CDL Driver and for a maintenance operator in the Street Department. Click on the enclosed adds or go to E-Services for...
Read More

Updated October 15th, 2014
Floats, Vehicles, walking groups are encoraged to be in the parade. Parade entry forms will be available at River Oaks City Hall and the Community Center ($10 non-refundable entry fee). For...
Read More

Updated October 14th, 2014
This Year's Christmas Parade will start at Castleberry Elementary & end at the Community Center.(see enclosed parade route). There is a $100 prize for the winning parade entry. Those interested in...
Read More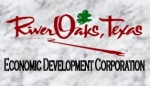 Updated October 7th, 2014
The Tarrant County Community Planning survey will assist in responding to the 5 year Consolidated plan and Fair Housing Report to the U.S. Department of Housing and Urban Development. Please help us...
Read More

Updated October 6th, 2014
Ebola has caught the nation's attention in a way that very few of the health threats we work on daily do. It's a serious disease with devastating consequences in nations that lack the facilities and...
Read More
Events Calendar
October 28th, 2014

October 28th, 2014

October 30th, 2014
165 Visitors Today | 4773 Visitors This Month