Updated July 22nd, 2014
Ann Salyer-Caldwell, RDN/LD, MPH, Interim Director will discuss Public Health Issues and Services In Tarrant County at the next Community Luncheon in the River Oaks Community Center at 12 noon on...
Read More

Updated June 30th, 2014
The 2013 Water Quality Report, also known as "The Consumer Confidence Report" (CCR), is published to the public as mandated by the EPA as controlled by the Texas Commission on Environmental Quality...
Read More
Updated June 19th, 2014
The River Oaks Police Department has been contacted by a local business in regards to receiving telephone solicitation requesting funds in supporting our Police Department. Please be advised the...
Read More

Updated June 19th, 2014
Tarrant County Public Health Dept. is offering 2 no cost wellness programs (see attached flyers) for Tarrant County Residents. For more information please contact Jennifer Rivera, CCHW @...
Read More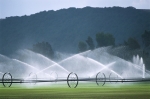 Updated June 14th, 2014
Lake Bridgeport is down 22.44 feet, Eagle Mountain Lake is down 7.67 feet AND Lake Worth is down 3.44 feet. Combined capacity is currently at 71.4%. In an effort to practice water conservation please...
Read More

Updated June 13th, 2014
The new Dollar Tree Store @ 4847 River Oaks Blvd. is open for business in River Oaks
Read More


Updated May 23rd, 2014
Birthday Party Packages available at YMCA Camp Carter. See enclosed flyer or to register contact Camp Carter at 817-738-9241.
Read More
Events Calendar
July 22nd, 2014

July 22nd, 2014

July 22nd, 2014

July 22nd, 2014

July 24th, 2014
77 Visitors Today | 2942 Visitors This Month