Updated April 19th, 2014
The City of Fort Worth's ECC and Crud Cruiser mobile collection trailer accepts unwanted household chemicals, free of charge, from citizens of River Oaks under contract with City of Fort Worth's...
Read More
Updated April 15th, 2014
This year's Election will be held on May 10, 2014 from 7:00 A.M. to 7:00 P.M. in City Hall. Early Voting starts on April 28th and runs through May 6th also at City Hall. This year's election is to...
Read More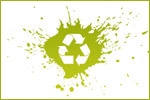 Updated April 14th, 2014
The City's volunteer curb-side recycling program is growing but we really need your help in not disposing of medical sharps waste such as used syringes and needles in the blue bags that may cause...
Read More

Updated April 10th, 2014
A health and lifestyle exposition will be held at the Will Rogers Medical Center located at 3401 West Lancaster Avenue in Fort Worth on May 8th from 8:00 A.M. until 2:00 P.M. The keynote speaker is...
Read More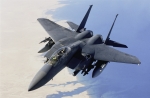 Updated April 10th, 2014
Aerial performances and flight demonstrations from the very best. Gates open at 9:00 A.M. and show starts at 11:00 A.M. on both Saturday, April 26th and on Sunday, April 27th. Free Parking and...
Read More

Updated April 9th, 2014
Lake Worth is down this week 3.43 feet AND Eagle Mountain Lake is down 6.89 feet. Combined capacity is currently at 70.2%. Texas has been prone to cycles of drought for centuries, and there's no...
Read More

Updated March 24th, 2014
The 26th annual River Oaks Clean-Up month will again be the month of April with Saturday, April 26, 2014 proclaimed as clean-up day in the City of River Oaks. For more information see the enclosed...
Read More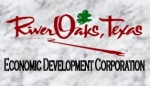 Updated March 13th, 2014
Be a part of supporting River Oaks Businesses. Shop River Oaks Texas is a no cost means for local businesses to advertise that is paid for by the River Oaks Economic Development Corporation. For sign...
Read More
Events Calendar
April 22nd, 2014

April 22nd, 2014

April 22nd, 2014

April 22nd, 2014

April 22nd, 2014

April 24th, 2014

April 24th, 2014

April 26th, 2014
43 Visitors Today | 2418 Visitors This Month