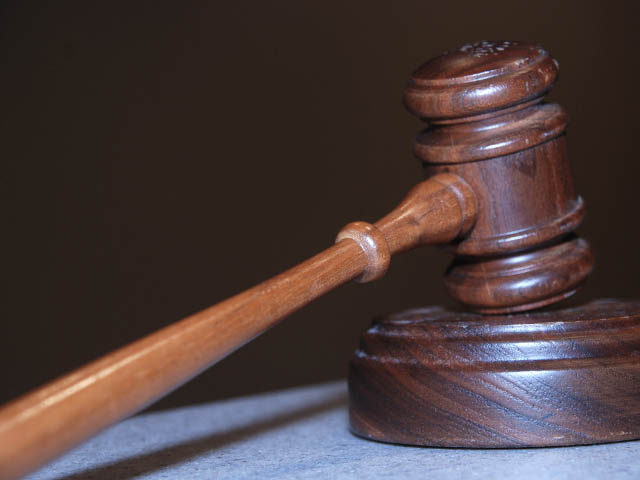 Municipal Court FAQ
Posted on September 5th, 2007
Q: I just got a ticket in River Oaks. What do I do now?
A: You must appear in person at the River Oaks Municipal Court, 4900 River Oaks Blvd., River Oaks, Texas 76114-3096 within eleven (11) days from the date of the citation and enter a plea. If you fail to appear within the eleven (11) days, you may be charged with the offense of failure to appear or violation of written promise to appear, which carries additional penalties. In addition, a warrant for your arrest may be issued. River Oaks Municipal Court is a Court of Record.

"MANDATORY WARNING" If you fail to appear in court as required by law, you may be denied the renewal of your drivers license and assessed an additional fee.
Q: What are my "plea" choices?
A: You may plead "Guilty" or "Nolo Contendere" (No Contest) in which case you are waiving your right to a trial and you will pay a standard fine amount. If you plead "Not Guilty", then your case will be set for a Pre-Trial hearing. You may also be required to return to court for a trial hearing
Q: Is there any other way, besides appearing in person, to "take care" of my ticket?
A: Yes. You may enter your plea by mail, to the same address, within the required eleven (11) days. You must, however, follow all the instructions and fill out all of the required information on the back of the pink copy that you received from the officer in order for the Court Administrator to process your plea.
Q: What types of payment are acceptable?
A: If you contact the Court Administrator during normal business hours you may pay with cash, check, money order or credit card. If you are paying at the Police Department after hours, cash (exact amount only), money order (made payable to the City of River Oaks) or credit card are the only forms of payment accepted.
Q: You accept credit cards in person. Why can't I pay my ticket on-line?
A: We are currently working with our Internet Service Provider to set up a "Secure Server" so that we will be able to accept on-line payments. Unfortunately, this is not a simple process, but we hope to have this service available later this year.
Q: I just want to pay my ticket. How can I find out how much it is?
A: The best way to obtain this information is to contact the Municipal Court directly at 817-626-1597 between 8:00 a.m. and 5:00 p.m., Monday thru Friday. If you call the Police Communications Center (817-626-1991) during any other hours, we can also tell you what the fine amount is.
Q: Why was a warrant issued for me? I called, found out how much my ticket was and told them that I was going to pay it, but I couldn't get in for 2 months.
A: A warrant was issued because you did not appear within the required eleven (11) days. A ticket cannot be handled over the telephone. Even though you called, a phone call does not constitute an appearance.
Q: I'm 15 years old and got a ticket. How can I keep my parents from finding out?
A: Unfortunately, you can't. All juvenile cases (persons 16 years of age or younger) must be set for court, and your only option at this time is to do so. You must appear in court before a municipal court judge with a parent, guardian or proof of marriage.
Q: I received a ticket for an expired driver's license (or expired license plate or expired inspection sticker) and was told that I might not have to pay a fine. Is this true?
A: If you are charged with any of these 3 violations and have evidence of compliance/renewal (proof w/ receipt) within ten (10) days from the date of the ticket, your charge may be dismissed with a $10.00 administrative fee. However, if the vehicle inspection was expired for more than sixty (60) days, the full amount of the fine will be due.
Q: I was told that my ticket would be dismissed if I took a Driver Safety Course. What do I need to do?
A: You may be able to request that your case be dismissed by taking a driving safety course. This request must be made before the judge, in court. You must have a court date set for you by the Court Administrator. However, you will lose this right if you do not provide written notice to the court within eleven (11) days from the date of the citation. For general information and fee amount, call 817-626-1597.
Q: I was told that I can keep my ticket off my driving record. How does that work?
A: You may be eligible for deferred adjudication. If you are approved, you can get your citation dismissed (which will keep it off your driving record). You will be required to: 1) enter a plea of guilty or "no contest," 2) pay an administrative fee, and 3) follow some other reasonable conditions the judge may set. Call 817-626-1597 for fee amounts and payment instructions.
---
Return to the Previous Page